Do you hear the Music? Happy National Crochet Month! I am part of the annual Crochetville Blog tour to celebrate the event. This year the theme is Crochet Concert and features how music can be an inspiration, as my inspiration I have created a Music Tapestry Block to Celebrate crochet.
I Celebrate Crochet with Music
As my contribution to this tour I have created a Music Block. Use this block for various things including as a contribution to Warm Up America.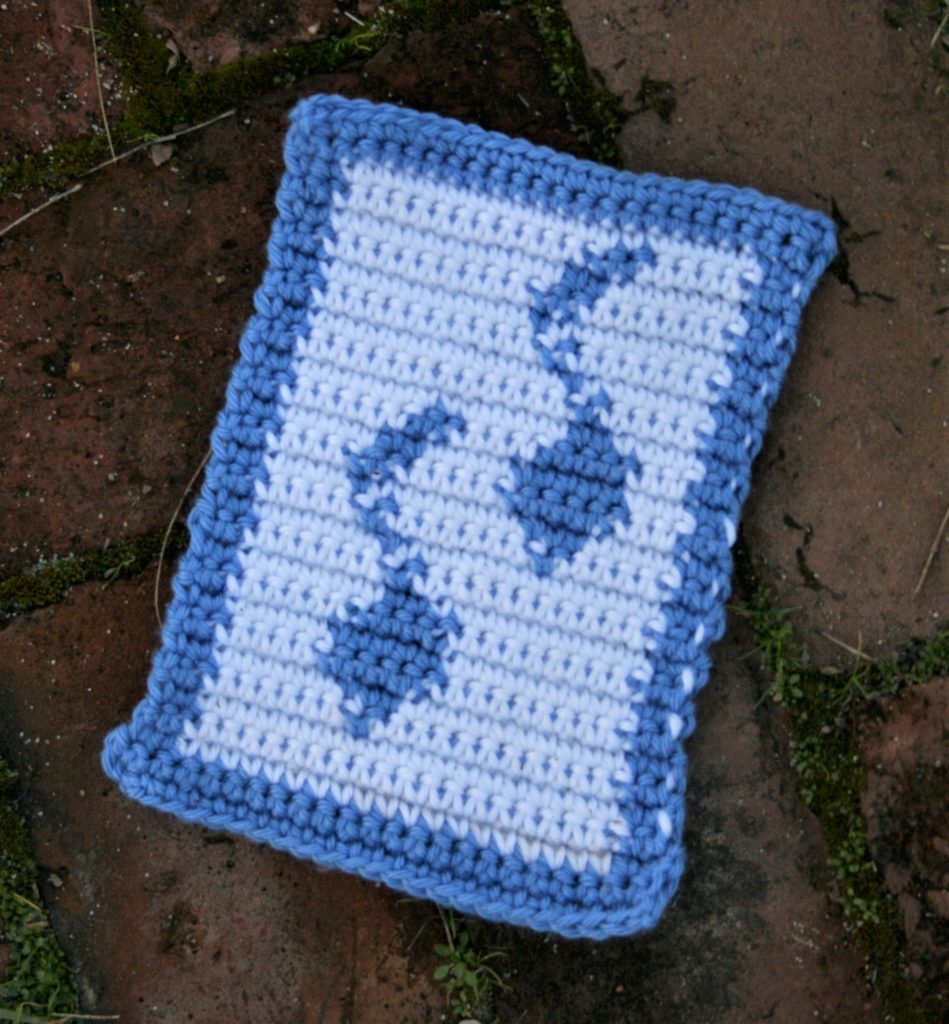 You can donate to Warm Up America as a nationwide organization. Donating locally is encouraged, however donations can be sent to their office to be assembled. Assembled blankets will be donated through the United States.
Tapestry Crochet to Create Music
The Music Block gives you an opportunity to learn Tapestry Crochet. Tapestry Crochet is a technique of color work that has you crocheting over the unused color. This reduces finish work and creates a solid, somewhat dense, fabric.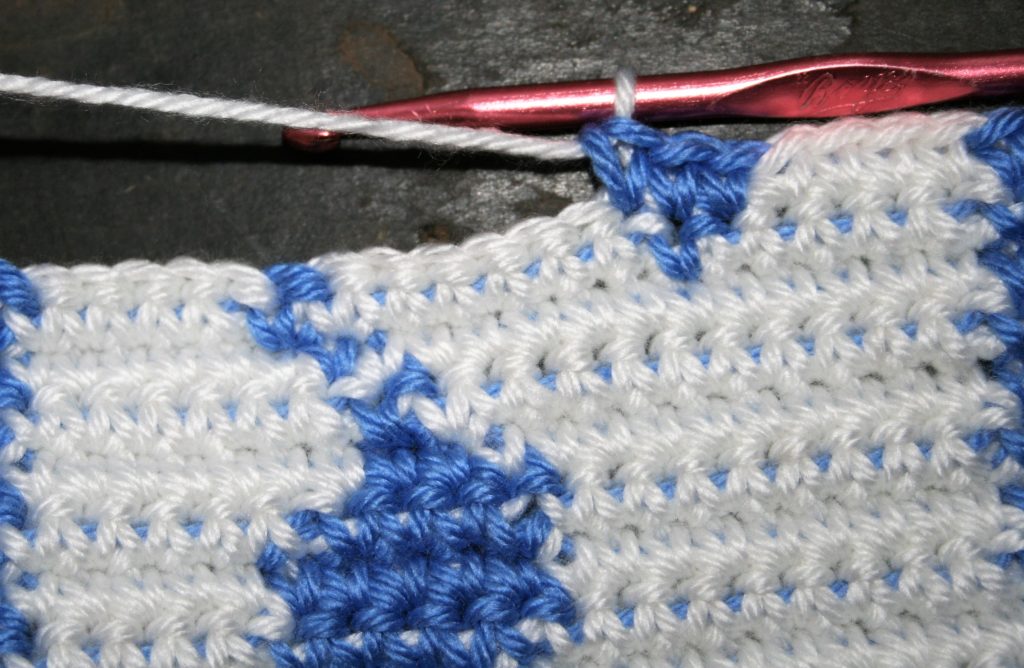 Worked entirely in Singe Crochet (Double Crochet if you are using UK terms). Worked with a chart, where each block is 1 stitch. Just remember to work back and forth in the chart, meaning read right to left for odd number rows and left to right for even number rows. (Needs tips for changing color…check here).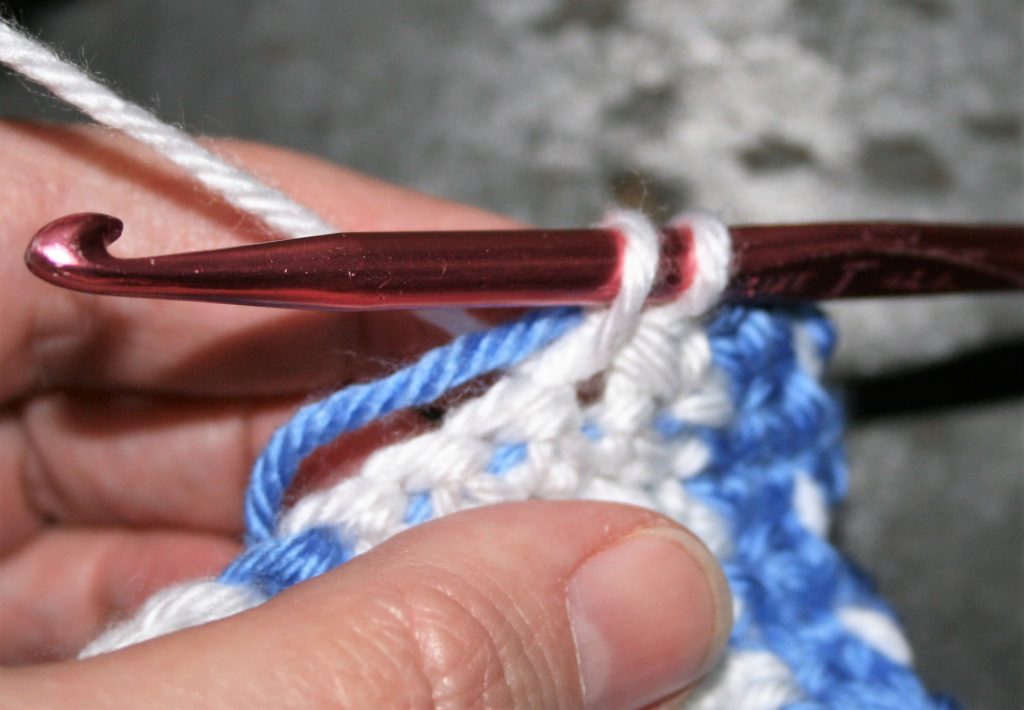 Enjoy this technique, and take some time to celebrate crochet this month.
Music Block
Gauge
Gauge: Square measures 7"x 9"
Materials
Medium weigh yarn, two colors (A), (B)
I/9/5.50 mm crochet hook
With Color B, chain 24, sc in 2nd ch from hook. Follow chart for design.