Creating Tunisian puffs, bobbles and popcorns is relatively straight forward. They are an easy way to create texture in Tunisian Crochet. These three stitches all stand off the fabric, but vary in size.
Essentially this is an approach of working standard crochet within Tunisian. Working the texture stitches on the forward pass.
Tunisian Puffs
To work a Tunisian Puff Stitch yarn over, insert the hook into the stitch and yarn over and pull through a loop. This is basically working a yarn over before pulling up the loop of whatever Tunisian stitch you are working. (All the photo samples are worked with Tunisian Simple Stitch). Repeat this same technique multiple times in the same space. The last step is to yarn over and pull through all the loops you have worked in this stitch (including the first yarn over).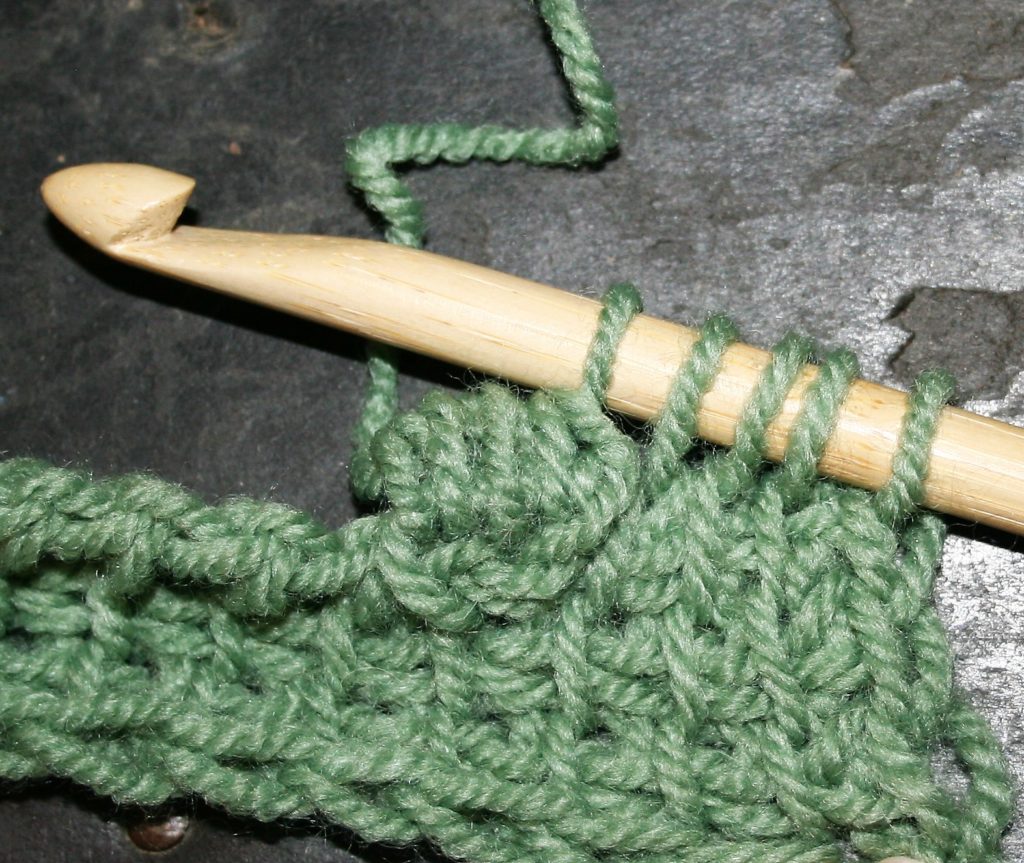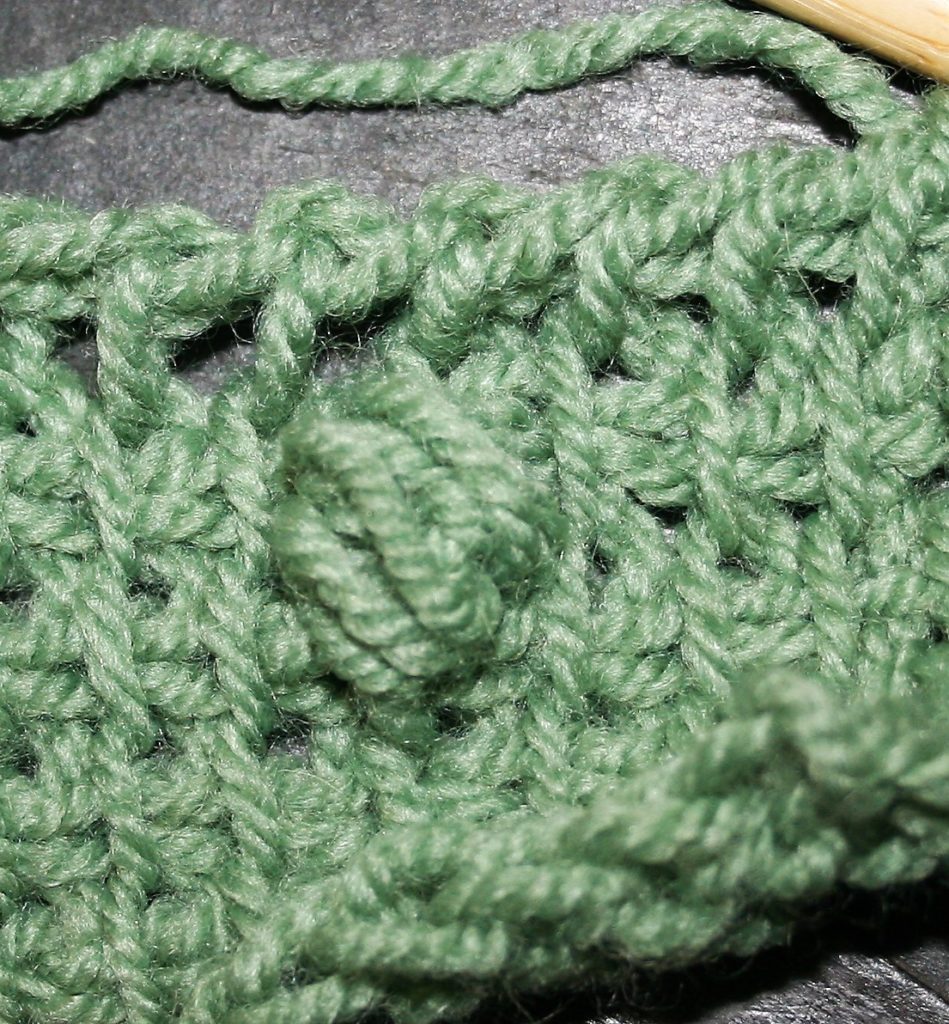 Tunisian Bobbles
Creating a Tunisian Bobble stitch requires a yarn over, insert hook into stitch, yarn over pull up a loop, yarn over and pull through 2 loop. This is much like many incomplete double crochet stitches. The techniques is repeated until the bobble is the desired size, and completed with a yarn over and pull through of all the partially completed stitches in the Tunisian stitch.
Check out the traditional crochet Bobble stitch for a comparison.
Tunisian Popcorns
Working a Tunisian Popcorn stitch, as you might expect is like working a traditional crochet Popcorn. However there is a slight difference. Start with a yarn over, and insert the hook into the stitch, yarn over and pull up a loop, yarn over and pull through 2 loops. Repeat this step one more time, then yarn over and pull through the last 3 loops on the hook. (The reason for this is that Tunisian does not typically complete stitches in the forward pass, as such the next adjacent loop on the hook is the loop of the previous stitch). This will complete 2 double crochet stitches together. Work a few more double crochets in this stitch, remove hook from last loop of completed double crochet, insert hook into the top of the 2 double crochets worked together, and pull the loop through.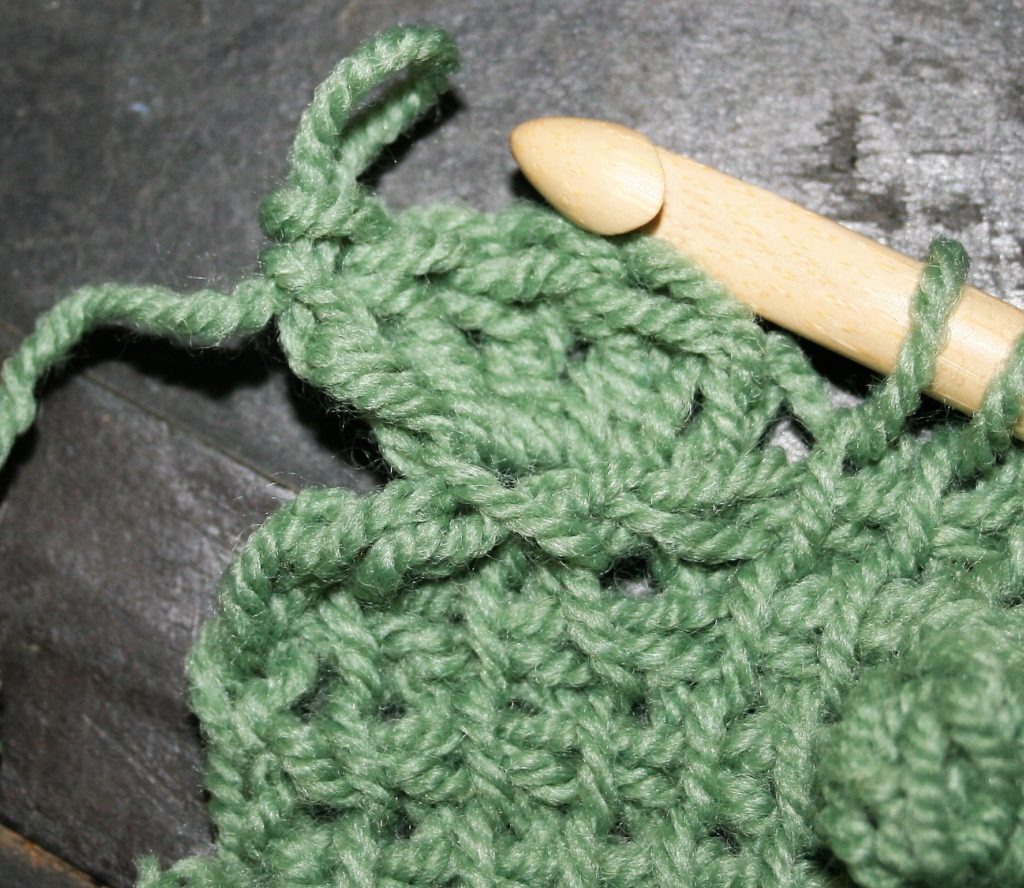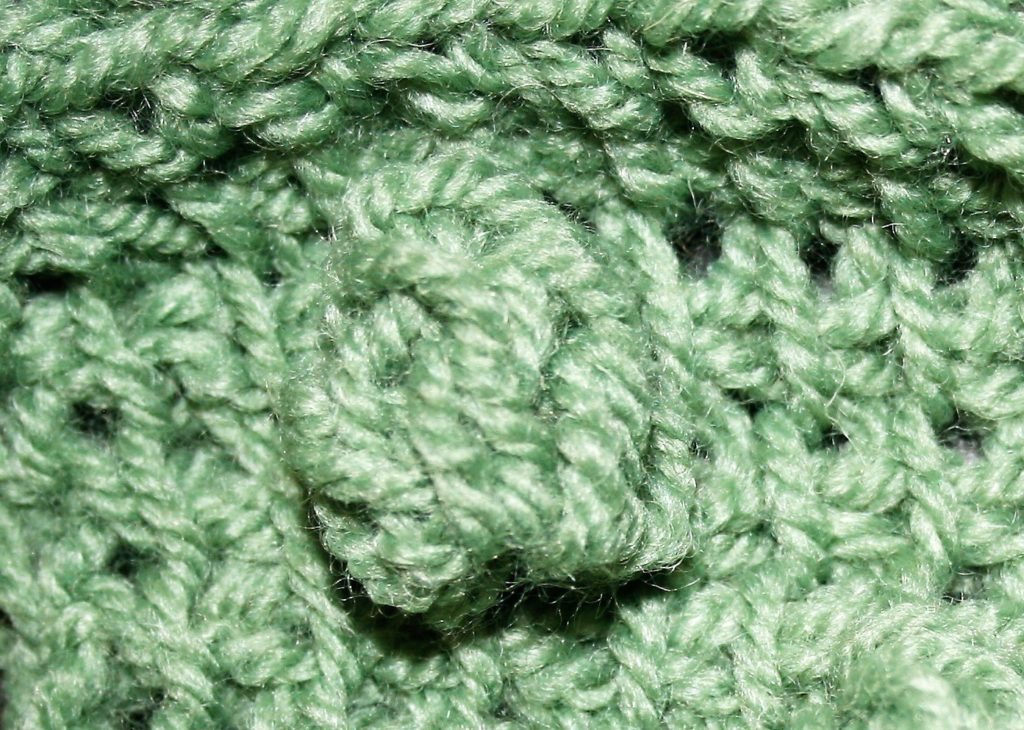 All return passes are worked the same, and the stitches are all pushed toward the front of the fabric. Notice that the texture lines up with the vertical lines of the Simple stitch in the photos. This helps to easily see where the stitches are located.