Tunisian Crochet is a technique that always has something bold to offer. It seems to be a bit cyclical in the design world, making a splash every few years. With every splash creating a great surge in creativity, and the new digital release of The Tunisian Collect from I Like Crochet Magazine is no exception.
I am fortunate enough to have 2 designs in this publication.
A Teenager Loved Pillow
The Cozy At Home Tunisian Tassel Pillow is one that my teenage son liked enough that he had me make some for his room (this is always a huge reward for my work…that the kids actually like it). It really only uses two Tunisian stitches, a Simple Stitch and a Purl Stitch to create this visual effect. In addition it uses a large hook size, so it works up pretty quickly.
I like the edging that seams the two sides as you work it, and the tassels were a definite highlight for my son, so maybe it is a new trending feature.
A Fun Hat
The In The Round Tunisian Full Stitch Hat is one that is a real skill builder. It works what I mistakenly thought was the most basic stitch in Tunisian until I learned more about it, the Full Stitch. This stitch creates a pattern of little lines that do not directly stack atop one another, but are off-set. I have always loved the look.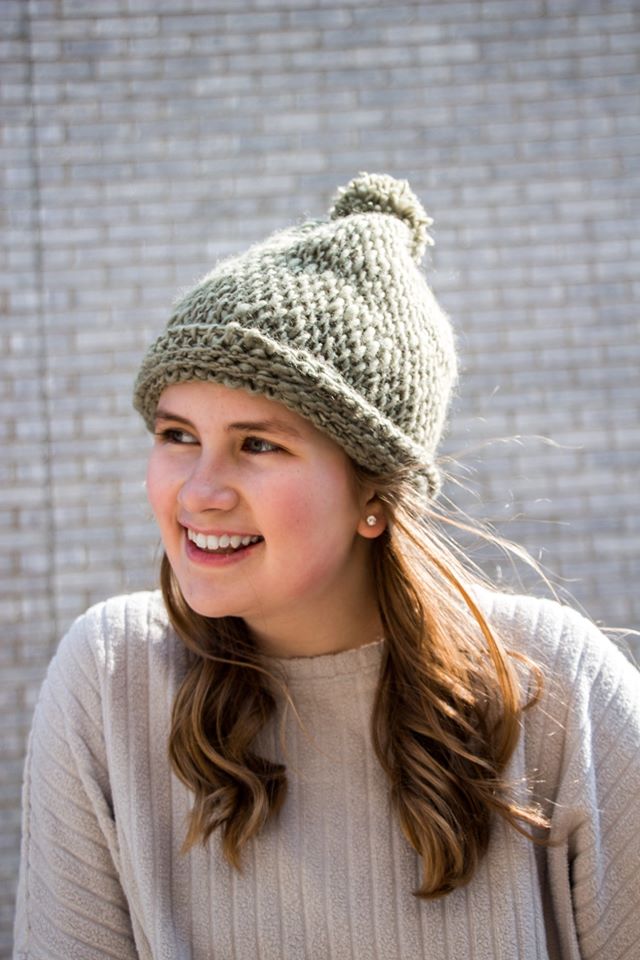 This pattern though has a little twist, it is worked in the round. Working in the round is not something that is commonly worked in Tunisian crochet, as it is a technique worked by loading up loops on the hook and then working it back off. So you never turn the work, and it is easiest to work flat.
However I have shared some tips to working in the round, and this pattern puts it to use.
I hope you enjoy these projects and use them to build your skills in the area of Tunisian Crochet.