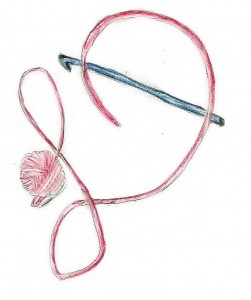 How is it that the month of December can sneak up on me every year? As I get older, it almost seems to happen faster and faster. I once was able to have the holiday shopping completed by the middle of September and have everything in place to feel relaxed during this crazy time of year.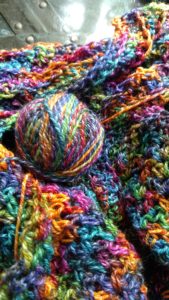 Then the years pass, I somehow lose weeks of my life and instead of having things outlined and planned in early fall I am just aware that I need pull everything together as my sister pulls the Turkey out of the oven on Thanksgiving.
All of my plans of what to crochet and for who gets put into over drive and long nights of flying fingers are scheduled. However, I must not be alone in this last minute hustle, as it is also this time of year that I get many requests for "can you make".
"Can you make" always seems like a loaded question, it is not really asking if I would want to make and item, or if I have time to make an item, or if I charge to make an item….it simple asks if I can. Yes, I do have the skill set, but I don't know if I have the time. But, at least I know that I am not alone in my last minute hustle.
So as the festivities begin, please know you are not alone, there are many of us up late making our hooks fly. Deciding that instead of an afghan, a nice scarf will work. Figuring how we can finish our self-imposed "to do" list and still stay sane and enjoy this time of year.