There are some subtle differences in the way each of crochets that can create drastic overall differences. One such thing is where exactly you are working your stitches.
We have all been taught that if a pattern does not specify that the stitch is worked under the top 2 loops of the stitch below. While this is correct, there are times you might want to move you hook down just a bit and insert it under the back bar and the top 2 loops.
First let me explain a bit about stitch construction. The last loop of your hook is always the top loop of the stitch, and just by this simple nature it means that the top loop is not exactly centered directly over the all the yarn over and pull through loops below in the post of the stitch. Sometimes this shift is very minimal and not really recognized at all.
So essentially crochet stitches are stacked just slightly to one side of the stitches below, when you turn our work and work back they stack to the other side, resulting in an overall straight piece of fabric. However this is same reason why when working in a round that your seam starts drifting to one side, because you are not turning the work, the stick up of the stitches stay to the same side of the stitches.
This "Stack" can sometimes be recognized in simple fabric like a double crochet, chain 1, pattern, as is worked in Filet crochet.
There is a little trick to help this stack become less obvious, that is by working through the not only the top to loops, but including the back bar of the stitch. If working in the round, this means you would need to bring your hook down a little lower in the post of the stitch and then insert it.
Working through this back bar of the stitch, or sometimes called "third loop", is the loop in the back of the post that is directly below the top loops, is shifted to the opposite of the post then the bigger opening created only the 2 loops. This slight shift of position of the loop helps to keep the stick more centered.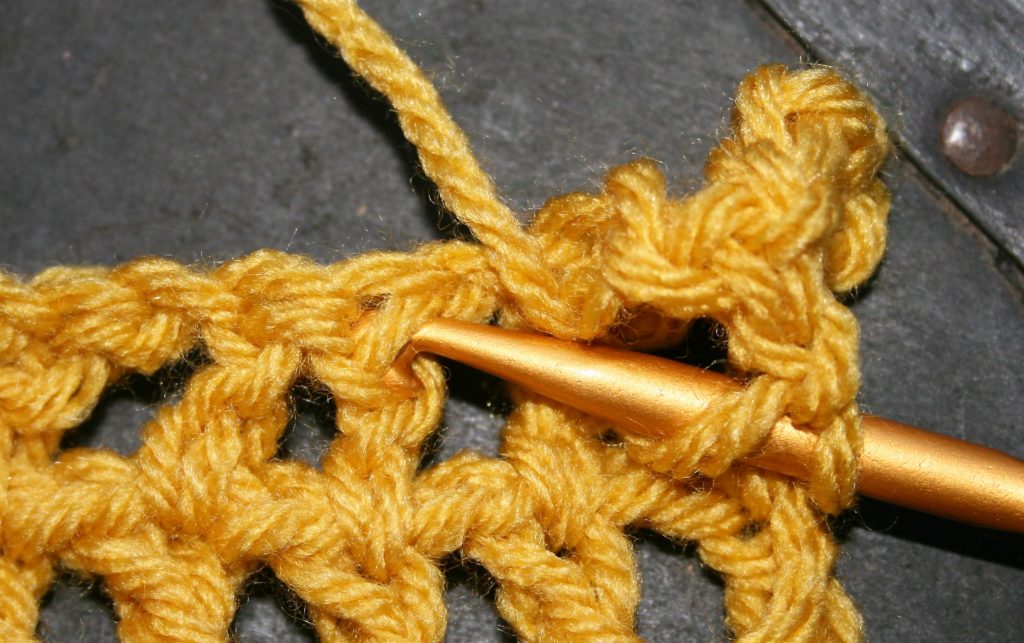 Granted the difference is subtle for most people, it might be exactly what you need to take you stitching to a new level.