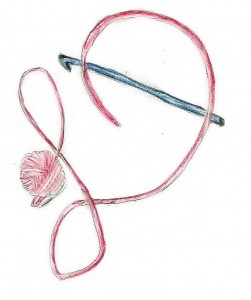 So this design took me a little longer then I was planning to reach out and enter the world, but I am very happy with its results. I am happy to introduce the Dream Weaver Circle Shawl.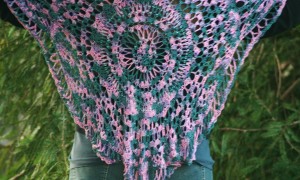 "Dance in the wheel, and be enchanted be the dreams that are woven in this unique shawl comprised of a large circle, and shaped with the quarter of 2 other circles. The beads are worked throughout and add to the dream that the circles create."
This is a design that highlights the beads. There is about 1200 beads adorning this circle shawl ( 6/0 Czech glass beads from Bead Biz), and to myself it definitely creates a dream like feel. The yarn (Newton's Yarn Nevada Print, 100% Rayon) lends itself to some nice drape, and only takes 1 large skein (about 1100 yrds).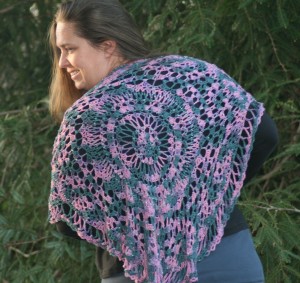 I had fun with this one, but I am not completely sure where the inspiration came from. This shawl just gradually grew into what it is today, it told me what it wanted to be.
The photography that helps bring this design to your eyes, was actually created by my 11 year old son (with some help from my 8 year old daughter). I don't think he did to badly. They really enjoy helping in my creative en devour, and there is something special about keeping it in the family.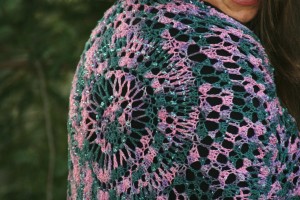 I have this pattern available at Ravelry and Craftsy, and if you happen to be at Vogue Knitting Live in New York this weekend (January 16, 2015) check it out in person at the Bead Biz booth.