Perfect for summer the Soleil Strips Tank adds a splash of contrast. I really enjoy this design featured in the June 2019 issue of I Like Crochet Magazine, it feels whimsical yet stylish.
I have heard this design explained as, "Eye catching with a total style, this tank offers flattering partial stripes that demands attention". I cannot say that I disagree, but I should add that it works up quicker than you might expect.
Since it is worked vertically this tank is worked with yarn carries, so there are few ends to weave and simple success is easy to achieve. In addition the stripes are only located at the front edge of the neck and the lower edge of the back, so it is not overwhelming with various points to keep straight.
The stitch pattern is a simple combination of single and double crochets, so that the focus really is the color changes.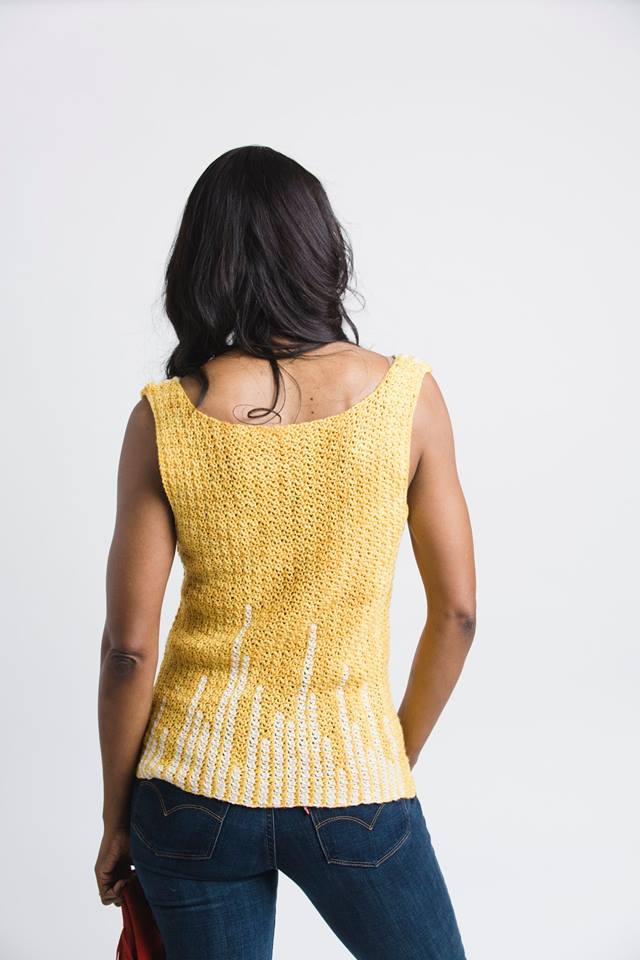 I was inspired to create this design from the simple image that rested in my mind during some travel. I was walking down a busy city street and the way that the light was playing off the windows and reflecting the adjacent buildings. It created this staggered uneven stripes that stuck in my mind.
So when I was playing with Anzula yarns I was drawn to place this image into a fabric, and hence this tank was created.
I am pretty happy with the results, I hope you are too.