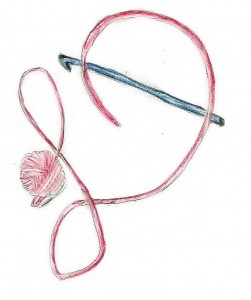 Decreasing basic stitches in crochet is easier than you might expect.
The process may have always been relatively easy, but it has not always been written in a manner that was universal in understanding in patterns. The current term I see most is the type of stitch (single or double crochet) followed by a number, then followed by "tog", and it is all just one little abbreviation; such as sc4tog.
Breaking it down a bit helps you to better understand it, so sc4tog, is essentially "single crochet 4 stitches together". Patterns will usually list this process in its special stitches section, but with some further understanding you will not have to find this "Special Stitch" description.
This stitch decrease process is one that I describe as a "monster with 1 head and multiple legs", meaning when you are finished there will only be 1 stitch (the classic "V" top and back loop section of a stitch at the top) while working over multiple stitches. It makes a solid fabric, without any holes that can be created in other decrease methods that have you simply skip the next stitch.
If you keep in mind this simple rule, than you will be able to work this technique no matter what the notations. You work the indicated type of stitch until you are only 1 yarn over and pull through away from completing, then you start the next stitch.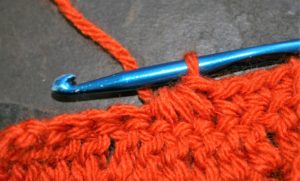 So if you were working the sc4tog, you would insert your hook into the next stitch, yarn over, pull through a loop-STOP. You now have 2 loops on the hook, and one more yarn over and pull through will finish the stitch, so this is when you begin the next stitch. So you insert your hook into the next stitch, yarn over and pull through a loop- STOP. To finish a single crochet you would perform one more yarn over and pull through, but you are still decreasing. You currently have 3 loops on you hook (1 more than the number of stitch "parts" you have worked). Repeat the process of inserting your hook, yarning over, pulling through a loop until you have 1 more loop on your hook then the number indicated in the abbreviation, in this case, until you have 5 loops.
Now, you yarn over and pull through all 5 loops on your hook.
Basically you are working 4 stitches part way, and then completing them all together.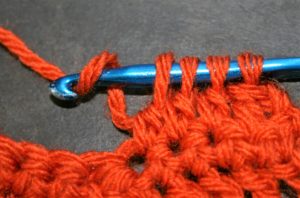 This same principal applies in you are working a decrease in double crochet, such as dc3tog. You would begin a double crochet in the next stitch, stopping when you only have one more yarn over and pull through to finish the stitch. You then begin the next stitch, and repeat the process.
By understanding the basic concept, it has helped me be more independent in work a pattern, I don't feel like I need to work the explicit directions of the special stitch section, I am more free to enjoy the process. Other tips that help, are understanding and recognizing your stitches….find more information here.