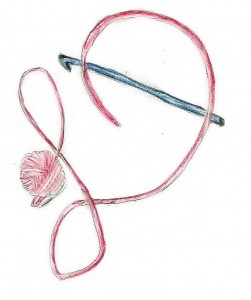 Simple stitch switches can create a very different appearance. Sometimes these "switches" happen by mistake…I speak from experience, and sometimes they are thoroughly thought out.
Often my students look at me with a bit of "sure, that is true" look whenever I explain that crochet essentially has only 3 stitches, everything else is just variations. They think I am even crazier when I explain, it is all about stitch location that causes all the different looks.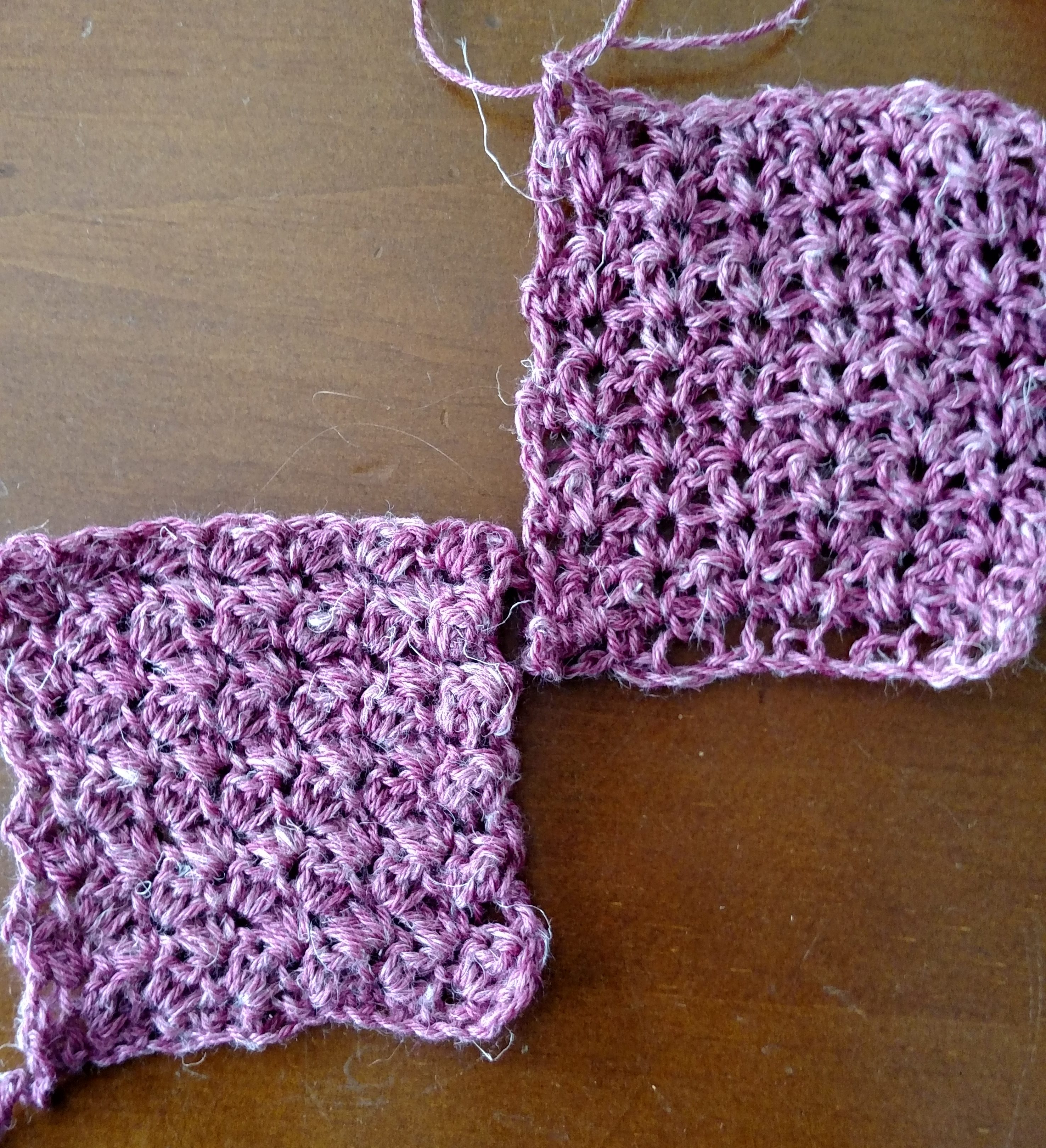 I happened to reinforce this for myself just the other day. I was working up a pattern, and looking at my notes it stated "sc, dc" stitches. Pretty straight forward and I thought I knew what I meant, however when working up my fabric is was not looking like the sample swatch.
I had to go back and study my sample swatch…I was working my stitches in the single crochet on both fabrics so why were they so different in appearance? I finally found my answer….I worked the stitches in the opposite order. I was working a single crochet then a double crochet in the next single crochet stitch in the swatch sample, but in the fabric I was working a double crochet then a single crochet in the next single crochet stitch. Wow, I was surprised by the difference it caused.
One swatch looks like little blocks turned slightly aside, while the other looks a bit lacy, and almost like a stacked "v". They are both worked with the same hook, the same yarn, the same number of stitches, yet the simple error of working the stitches in the opposite order caused a very different look.
I plan on playing around more with "switching" my stitches, you never know where I new idea can be generated and maybe by intentionally changing the stitch order I might find something truly fabulous…I will have to keep you posted.