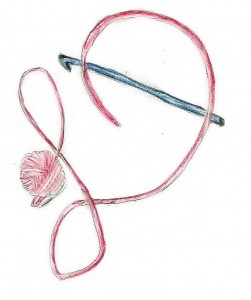 I thought it would feel different, not crocheting for 2 weeks, but surprisingly it was a bit liberating.
I did not start out planning to put my hook and yarn aside through the entire holiday season, but that is what happened. My family and I took a holiday vacation, a true first for us. We were gone for 2 weeks taking a whirlwind guided tour of Europe, from London to Rome. It really has been a lifelong dream to actually have a passport stamps of travel, and the end of 2017 the stars aligned and the dream became reality. We visited Stonehenge, and the Eiffel Tower. We took in a show at the Moulin Rouge, and checked out the views from Mount Pilatus. We enjoyed dinner on the Grand Canal, and visited Michelangelo's David. We were awestruck with the Sistine Chapel and the Colosseum. It was a lifetime of dreams wrapped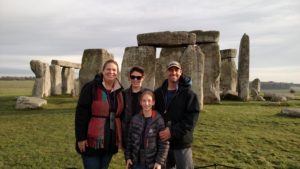 into an adventure, an adventure we would love to do again.
I packed a couple of crochet projects and added them to my backpack. There is down time in travel, like the direct flights of over 10 hours, and the coach rides across the French country side, or the moments before sleep in the hotel. However, I was captivated by the dream, engaged in conversations with my new traveling companions, and spending quality time with my family.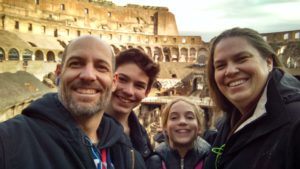 When I got home again, and dug those projects out of my backpack, they felt fresh and new. It was like my whole body, all of my ideas and inspirations were able to be rejuvenated and see my stitches with fresh eyes. I cannot remember when I last felt that way about my hand craft, it has to have been at least several years, and I do not know that just putting it down at home without the adventure would have yielded the same result. My hooks feel lighter, my ideas crisper, I hope this side effect has some staying power, but if it doesn't at least I have an idea of how to recapture it again.