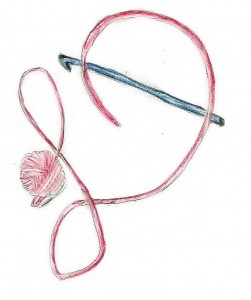 I enjoy March. How can you not, it is a month long celebration of crochet! This is the third year that Crochetville has put this fabulous blog tour together, highlighting a least 2 different crochet designers each day (if you missed any make sure and spend some time catching up with them from the interviews at Crochetville) and Thank you Amy & Donna for once again putting this together.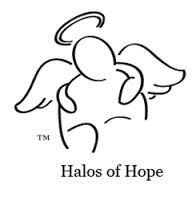 For me I always realize something about the world through crochet, and one of the reoccurring themes is community. This blog tour also brings attention to great service organizations, like Halos of Hope, that use crochet items to better society. Crochetville is taking up a collection for Halos of Hope, please consider contributing.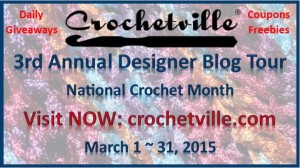 Community can be large like the Crochet Guild of America, many crocheters from around the world coming together in one organization, or small like your own local guild (mine is the Hangtown Fibers Guild, you can find one near you here), or crochet group, or coffee chat. But community can be quite unique and sometime taken for granted. So I wanted to share the store of how my Empress Wide Scarf (my free pattern as a gift to you for National Crochet Month), came into being. It is an interesting network that was connected and brought together by crochet.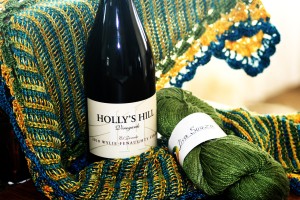 My rural life has me in an area that is great for growing wine grapes, I should preface this by informing you that I have very little knowledge of wine; I know there is red & white, but much more than that and I am lost. With that said I believe the majority of the wine varieties in my area are more reminiscent of Italy then France as it is a region with a Tuscany climate, as a result there are many award winning wineries nearby. So my children go to school with, and are friends with, the children of winery owners and workers. One day I was approached by the mother of one of my daughter's friends, she has admired my crochet work and was hoping I could create something for her daughter's birthday. She had some rough idea that she might like a scarf or something that she could wrap around her head in a dramatic fashion like a Hepburn. She would love it to have the feel of a particular shawl I wear often (the Five Peaks Shawl by Vashti Braha), created in a fingering weight hand painted bamboo.
Now this mother knows about as much about crochet and yarn as I know about wine. I know that I cannot find a comparable yarn in the local box store; my local yarn store did not even carry such a fiber, so I began playing with various fibers to see if I could get a similar feel and drape. Then I happened to run into a fiber friend, she is an independent dyer that I have done some other crochet designs for in the past. I did not think to use her yarn at first, but after looking over the stock I found something that would fit perfectly. As it happens the dyer, Lisa Souza, loves that wine that the mother creates, Holly's Hill Vineyards, so trades were able to be arranged so that everyone benefited. As a result I have been able to take this birthday present and share it with you.
My larger take away from this is how small the world can really be. By not hiding my work, I was able to bring others together in a completely different way, and I am reminded that I have a skill that I can share. Crochet can create a community that may not have been created otherwise, as it creates "ice breaker" opportunities; people are brought to fond memories when they see the fiber arts. (I discussed this more in the blog post Thankful Crochet…Not What You Might Expect)
So the Empress Wide Scarf is created using Tunisian Simple Stitch, but what makes this pattern stand out is that it changes color on the Forward & Return Pass. The effects are very nice. So that the colors do not get too muted together in the Tunisian work, it is edged with standard crochet in defining bands of color.
Visit my Ravelry Store and download your pattern for FREE. If you are so inclined, please feel free to use coupon code "natcromo15" to receive a 15% discount on any order of at least two patterns until April 15, 2015.
I hope you make your own communities, as often as possible.