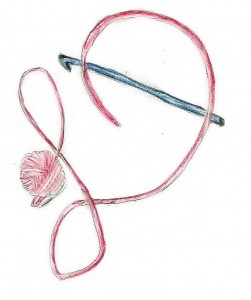 Great stitch definition and easy to use yarn, which is the best way to describe Merino Textura by Plymouth Yarns as part of their Plymouth Select collection.
This yarn is a bulky weight made up of 62% Superwash Fine Merino Wool and 38% Merino Wool. It seems a bit redundant to state the Merino wool, but there is a bit of a subtle difference. The Superwash Fine Merino, is a fiber that is of smaller diameter and thus is softer. Also being superwash means that this fiber has been treated so that it will not felt. Essentially even though this seems to be the same kind of wool, it really is not. Just over 60% of this yarn is going to be very soft, and not felt, but the remaining 40% can felt, so take caution is washing and caring for your final project in this yarn.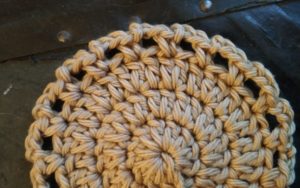 It does feel very nice in the hand. For being a bulky weight I would think of it almost as like a medium weight but a bit heftier. The twist of the yarn seems very stable and for a four ply, it has a nice even round yarn. The clarity of the yarn and ply makes it great for a project that has textural stitches. It will allow popcorns and cables really stand out, as well as enabling open stitch work to easily shine.
I think this is a great yarn for outer wear, like a jacket or even a top layer sweater. The feel is soft enough for direct skin projects, but for me it is the weight that makes it outer wear, I like to layer and the heavier layers are on the outside. This yarn would also work up well in accessories like hats and scarves, or even home décor like a fabulous throw. This yarn will not disappoint.