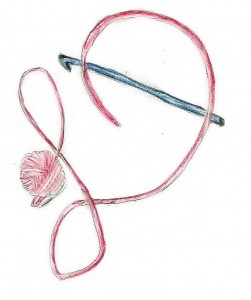 I hate it when I can see the design, but it wants to fight me into existence. That is the plight I am on currently with one project. This is not always my design style, seeing the vision and needing to create it, but it occurs periodically, and when it does it can be a bit of a head ache.
Often times it is because the final vision does not always offer hints how to create it, there is a stumbling point or a chasm that needs to be addressed. No, my vision does not share the "how", so things may end up in time out more than expected. I may rip back the entire piece several times….I am currently on the third full draft of "over half way" rip back…I lost count on the ones smaller than that.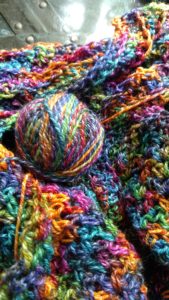 I guess I should say "current" project, as I know of another that has been haunting me for more months that I care to admit, as my mind is still figuring out the last piece before it can be considered finished.
Looking at my words as I type them, I realize really this is just life, at least for me. If I don't know all the steps it can be harder for me to begin. I am able to work from one step to the next, but if the next step is not in clear focus, well, I hedge and stall and may not get to the finished goal.
Sometimes I see this as a sign that I should take another direction, or look for another goal in life…yes, I do it in designing too, but maybe I should rip back a bit more and take the step from another direction. Just as I will finish this design that showed up in my head, maybe I need to remember to take the same approach in life.
Sorry didn't mean to get philosophical, but crochet can do that to me sometimes.