I have become a fan of using standing stitches when joining a new yarn to an existing row, especially when joining with a single crochet.
This technique removes the slip stitch to join and the chain for stitch height. It just works the stitch.
Working a Standing Single Crochet
So to work a standing single crochet is worked by creating a loop on your hook, just as if you were going to being a project. Insert your hook into the stitch to be joined to, yarn over and pull up a loop.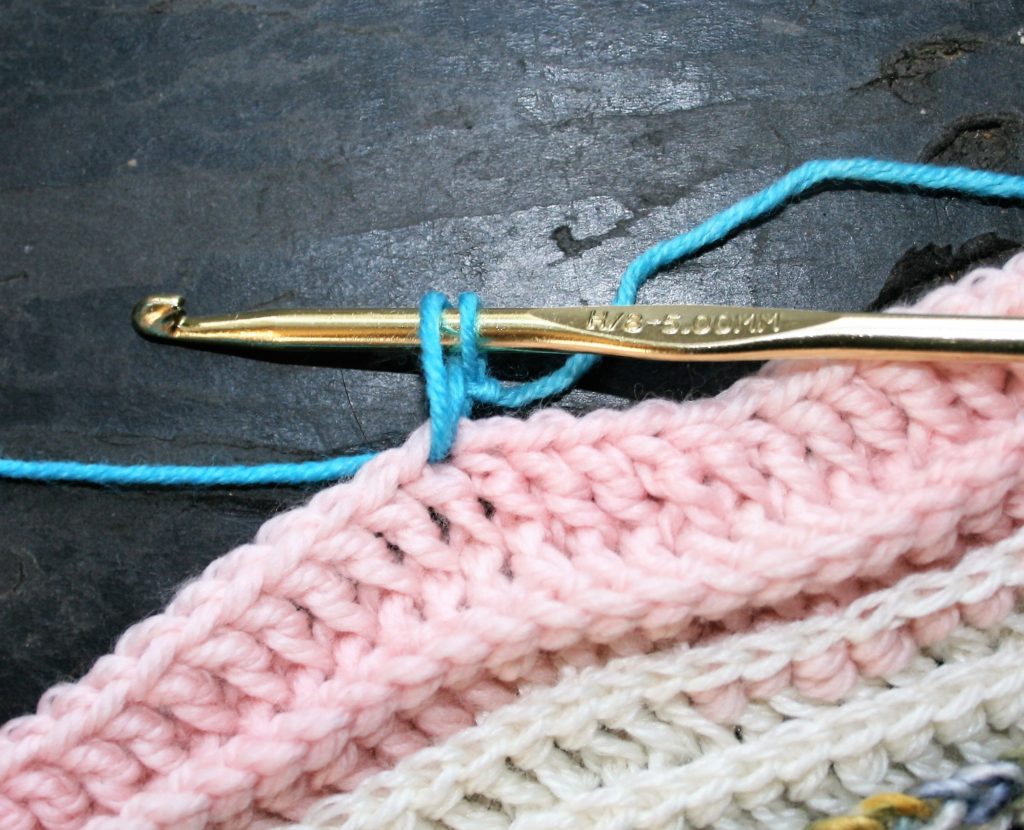 Now yarn over and pull through both the loops on the hook. Basically you just work a single crochet, because there is already a loop on the hook to finish the stitch just as you always have.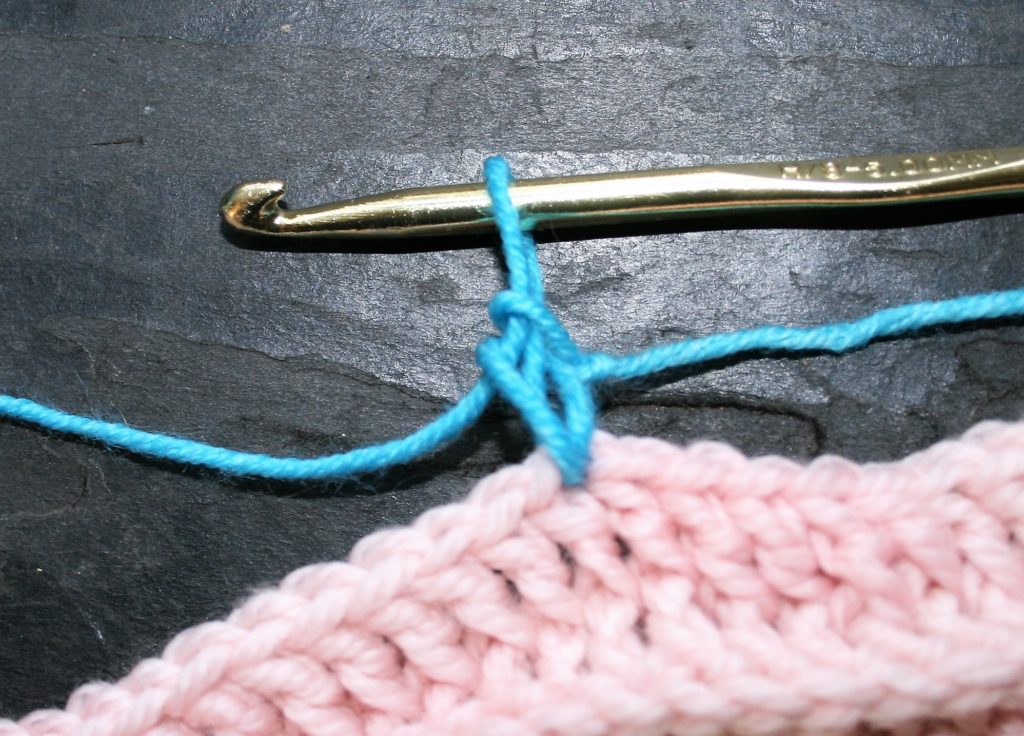 If you want to work this with other stitches that have a yarn over before inserting the hook, it can be a bit trickier, but with a little attention to detail is can be readily done.
Work a Standing Double Crochet
To work a standing double crochet for instance, place a loop on you work just as if you your beginning a crochet project, now yarn over you hook. This will feel very awkward as there is nothing to help keep the yarn over in place, so you may want to slide this up you hook and pinch it with the loop under your fingers while holding the hook.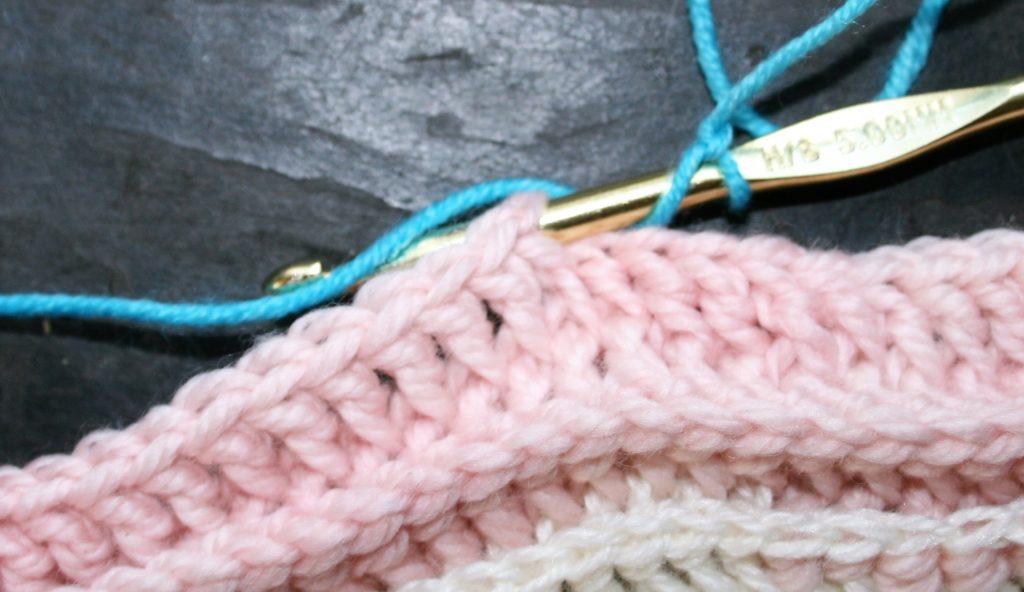 Now insert the hook into the joining location, yarn over and pull up a loop, yarn over and pull through the loop and the yarn over you have been pinching on the hook. Then yarn over and pull through the last two loops.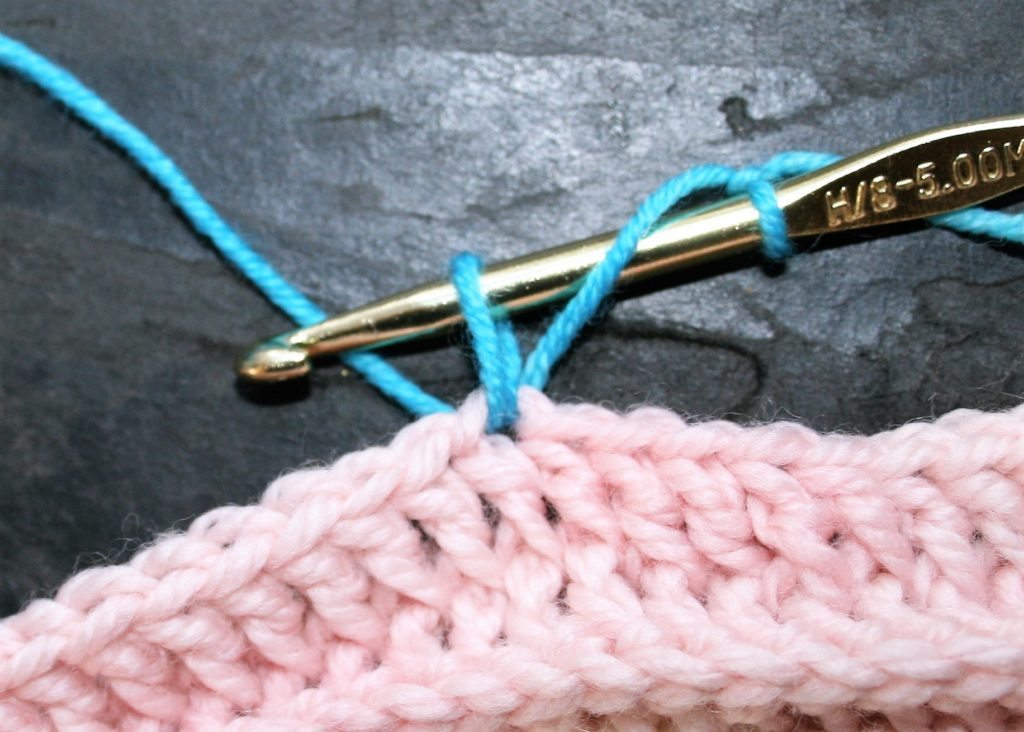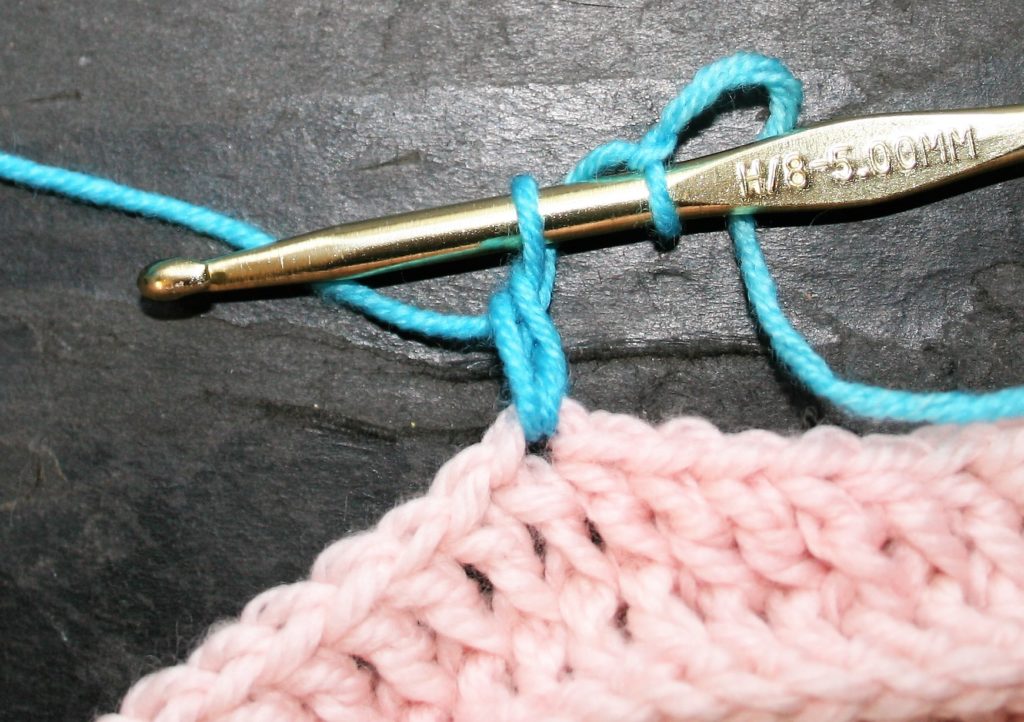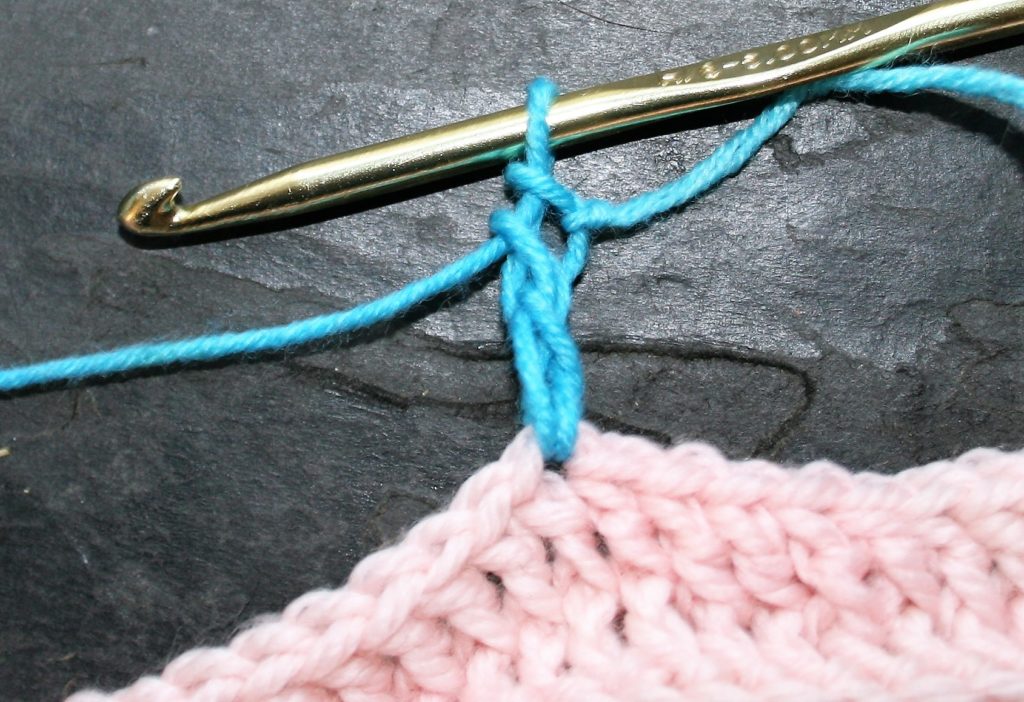 You will notice that with all standing stitches the "tail" of the yarn is at the top of the stitch, not at the bottom as is where it is found in traditional joins.
One nice thing about this type of join is that it looks like all the other stitches, and it saves a bit of yarn.