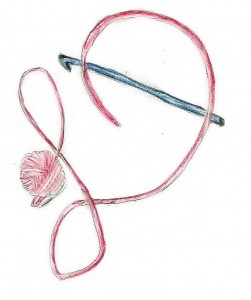 I have taken a small journey this week, and I thought I would at least touch base talking about it, I plan on doing more research and writing more in the future….but the evolution of the crochet pattern can be an interesting thing.
This came about when i was talking to another designer, she primarily works with knit designs, but was have questions about a crochet pattern she had written. What she had written was fine, but it was not in the standard formats that you see today, and this got me thinking and looking at older patterns.
The way she had wrote the pattern was similar to ones I had seen growing up, it didn't give stitch counts at the end of the row, it talks about working "along the working edge". When today all of this would be much more specific.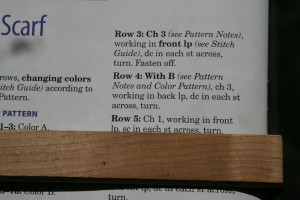 I pulled out some older patterns, I mean like things from 1914, and found that they did not even specify a hook size or even the yarn. the pattern was written like you were talking to your friend…like, "just skip the next stitch and work in the next, one the next row work in to the stitches and make boxes", it does not tell you how big the final item is to be. there was a lot that you had to understand about crochet in order to create a successful product, or at least one that is exactly like the original one created.
Then later patterns began address crochet hook size. I can not take credit for any of this particular research, as I learned it from a conversation with my friend Vashti Braha. She does a lot of research on every topic that she covers in her newsletter (I highly recommend if you are not on the subscription, do it. She gives you so much insight to the structure of crochet that it is inspiring) Vashti explained that patterns began noting hook size about the 1950-60's, yet only specified "use what yarn feels most comfortable with the hook". Things became a little more structured during this time, and the terms and description eventually worked up to the pattern the started me on this quest.
However, I think that after the internet patterns have become much more detailed, and much more precise in the descriptions of locations. This is mostly found in professional print publications and magazines, a just downloading a pattern on-line can definitely be a gamble of any of the writing styles found before. Why is this a change after the internet if pattern downloads can be a crap-shoot, because it is easier to reach out and ask questions of the designers, the publishers, and the technical editors. So if it is well written the first time, less questions are there to be answered.
I definitely want to look more into the ever evolving writing of patterns, but it might take some time….so at least now it is some food for fodder….
So the next time you think you might be going crazy, it might just be the pattern, not all patterns are created equal.